How to Earn Passive Income
Most people think of the idea of 'making money in your sleep' when they see passive income. Amazing concept, right?
In theory, passive income is money that is earned from an enterprise that has little or no ongoing effort involved. You simply put a few things in a place then let it blossom into a money-making machine that you reap from periodically.
You don't have to work before you earn passive income. It is the revenue you earn without your active participation.
Passive income doesn't mean that you just have to start a business and go to sleep.
Make no mistake, there is no real free thing that can be handed to you without effort or conditions, not even in Freetown!
Creating passive income takes time, energy, and resources to consolidate and benefit from. Passive income becomes a thing of joy when you have put everything in place and you can then step aside and watch as the money begins to flow in.
Think of this as what you need to be doing if you haven't started doing it already – making passive money from your assets.
Consider that you have income-producing assets, say some real estate that pays you rents, some stocks that pay out dividends, or even a business that generates profits.
All these things are passive income and there are a lot of opportunities around you that you can tap into to begin generating passive income. A few of them are as follows:
Crowd-funded Agritech farming
The challenge with agriculture is that investing in this lucrative business is labour-intensive and it is very high-risk in nature. Farms are often affected by things like pests and weather conditions, hence, there's a lot to consider before starting up your own farm.
Because, you don't have the time to start farming, agritech businesses have come up with the perfect solution to get others to do the job while you make money in the comfort of your home without having to lift a single farm tool.
Agri-tech websites are connecting real, local farmers with investors. The farmer needs capital to fund their farming operations while you, the investor, are in search of trusted ventures to pump your funds into and begin to make a profit.
Most times, there is a minimum amount attached to each farm unit you decide to put your money behind.
You are given an expected interest on your returns and you are at liberty to pick as many farm units as you so desire. When the farming cycle elapses, your initial capital comes back to you, and you are given a profit based off your investment.
Let's run through a quick scenario, if you bought 2 units of poultry for 50 thousand naira each, your total investment is 100k.
In the event that the farming cycle for that farm is 6 months with a 14% return upon completion, at the end of 6 months, you will be paid 100k which is your capital, plus 14% of your investment which would then amount to N14,000 if you do the math.
There are numerous online platforms to help you get started with this. Do a Google search, compare interest rates, and confirm the authenticity of the platform while you're at it.
Sign up for Uber/Bolt
Although the Lagos state government has clamped down on a few ride-hailing services, the likes of Uber and Bolt are still operating within the metropolis. Numerous car owners have flipped their cars from only accommodating their daily commute to full-blown commercial vehicles.
Now you don't have to be the one driving your car, you can hire someone else to do the day-to-day running around, however, ensure that a strict agreement is in place and both parties are aware of their obligations before embarking on operations. You are expected to agree on how much the driver will be remitting every week to you and what the penalty for defaulting is. Similarly, you can also acquire a vehicle and offer it as a hire-purchase to a driver under clearly laid out terms and conditions. Usually, after a period, the car becomes the property of the driver.
Invest In a Mutual Fund
Mutual funds have gained a lot of ground in the last 5 years. They essentially help you build a professionally managed portfolio to earn you a decent return on investment without you having to worry about how it works.
How do mutual funds work?
In essence, a mutual fund helps you invest in a broadly diversified portfolio of short-term, high-quality money market instruments such as Treasury Bills, Bankers' Acceptance, Commercial Papers, and Certificate of Deposits from the Central Bank of Nigeria.
Quantum Zenith's Money Market Fund is a good example of platforms that do this and can help you with this kind of passive income generation. The minimum investment is ₦10,000 with low associated risk. It seeks to provide current income while maintaining liquidity and a stable price of ₦1 for all classes of investors that value liquidity and security of assets.
If you have some cash that comes to your account every month that you know committing it into an investment would not take much away from you, then this the route to go.
However, if the Money Market Fund is a junior league for you and you are the type that lives by the 'Go big or go home' mantra, then you can take a look at the Income Fund which seeks returns above the rate of inflation through investment in fixed grade income securities.
Equity Fund which seeks total return through investment in a select group of Equities and Fixed grade income securities, or the Ethical Fund which seeks total return through investment in select group of Equities and Fixed grade income securities that meet the investor's social responsibility constraints. A minimum investment of N25,000 lump sum and N25,000 minimum additional purchase applies to all three.
Real Estate
Housing & real estate have been known to rake in serious money as passive income for many Nigerians for years.
If you are looking at a passive income that will come in year-on-year, real estate is the surest way forward. One thing that is on a constant rise in Nigeria is the price of land.
Known as an element that appreciates in value, forward-thinking investors in Nigeria are quick to acquire lands, leave them to appreciate in value for a few years, then resell at more than twice the initial cost.
If your intention is to build a house, all you will have to do is complete the project and let the housing agents do all the work while your rent is paid as at when due.
Whether you are renting or selling out entire buildings, apartments, event centers, hotels, shops, or office spaces, a substantial amount is guaranteed to come to you as steady monthly or annual revenue.
Dividend-Paying Stocks
High dividend stocks give you room to amass passive income at a higher annual rate in comparison to regular bank investments. With stocks, your capital appreciates enabling you to earn dividends and benefit from capital gains.
What happens is that you begin to receive your dividends periodically. Although the initial investments may be heavy on your pockets, what you stand to gain is considerable seeing as you are not doing any mind-bending work.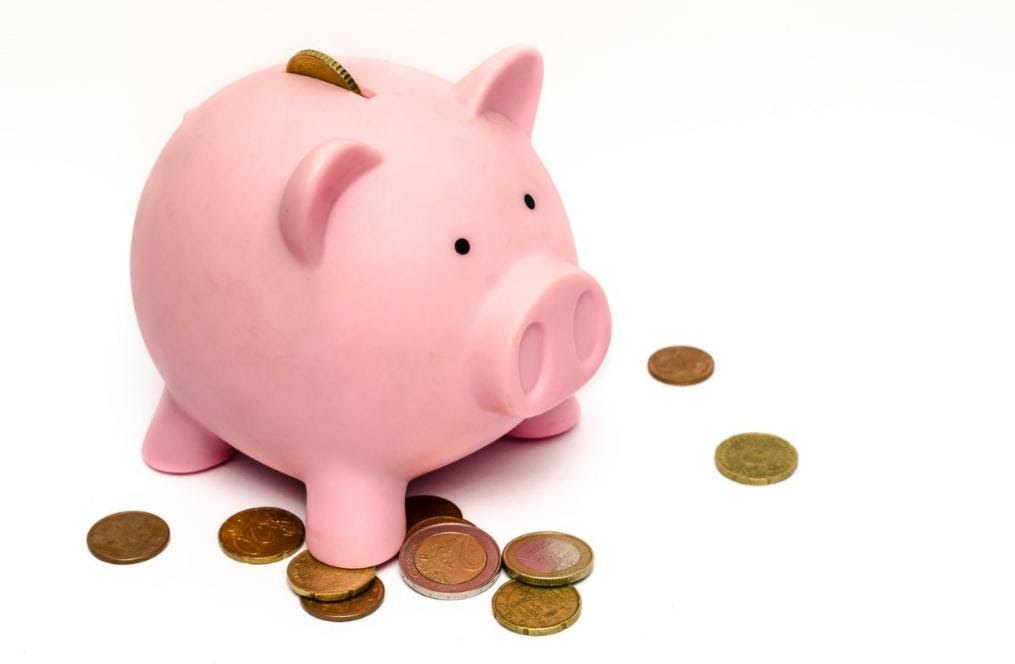 Endeavor to seek the counsel of a financial consultant who can help you navigate the stock market rollercoaster and advise on the best strategies for high returns.
Fund a Business
When you find a particular business with potential, do not hesitate to invest in it as you also get to earn returns from it. You don't have to partake in the day-to-day running of the business but you will have some influence in the decision making of the business.
Monetize a Skill
Yes, you may be slaving Monday to Friday but have you thought of a particular skill you can hone and begin to make money from as an alternative stream of income? Motivational speakers will tell you that you can't amass substantial wealth from your salary alone.
There is some truth in this as having multiple streams of income allows you to build wealth largely from passive income supporting your main income. When you develop your skills, you empower yourself and find new ways of adding value to clients.
You can develop skills in graphics design, leadership skills, catering skills, etc. and offer part-time services while charging a fee. Over time, you can then train others who would be working for you while you simply supervise from afar.
However, ensure that this person is a trusted fellow.
Invest In Treasury Bills And Government Bonds
Although treasury bills are currently scarce and difficult to purchase, they notwithstanding have always served as a viable means of investment yielding returns.
Treasury bills are short term government debt security that do not accrue interest but rather is issued at a discount on the redemption price.
They are usually sold off to address inflation and manage liquidity in the economy. The 3 available tenures for treasury bills are 91 days, 182 days or 364 days.
Take this example into consideration: If you purchase a 182-day N 100,000 treasury bill at a discount rate of N 90, 000 the Federal government of Nigeria will issue you an IOU for N 100, 000 and will commit to paying you back in 182 days.
In this period, you will cash out to the tune of N10, 000 in profit at 10% interest rate. You make money when the bond is purchased back from you at full price and you don't get monthly interest payments.
What is happening here is that you are lending to the government and it pays you back with interest.
Bonds and notes on the other hand are securities that have stated interest rates that are paid semi-annually until they become mature.
The core difference between bonds and treasury bills is that bonds and notes are issued in two-, three-, five- and ten-years terms while treasury bills are long term investments with terms exceeding than 10 years.
Passive income is what keeps most hustling Nigerians going in the times that we are currently in.
With massive year-on-year inflation, people are constantly on the lookout for things that will help them earn extra cash to support their primary source of income. One trusted source of income that has proven to support many upwardly mobile Nigerians is Mutual Funds.
There is an array of options to choose from according to your pockets and how much is convenient for you to invest with. Between us and you, we think you should give Zenith Mutual Funds a shot!